COCKTAIL CHAIRS AND CACTUS – DESIGNING FOR STUDENTS.
Last year we designed a lounge for a newly built campus facility by Bangor University.

 

It was a brilliant brief as the accommodation and whole offer that had been created was outstanding. 
However the lounge hadn't found a strong identity so the students weren't using it enough.
When we visited it looked like this: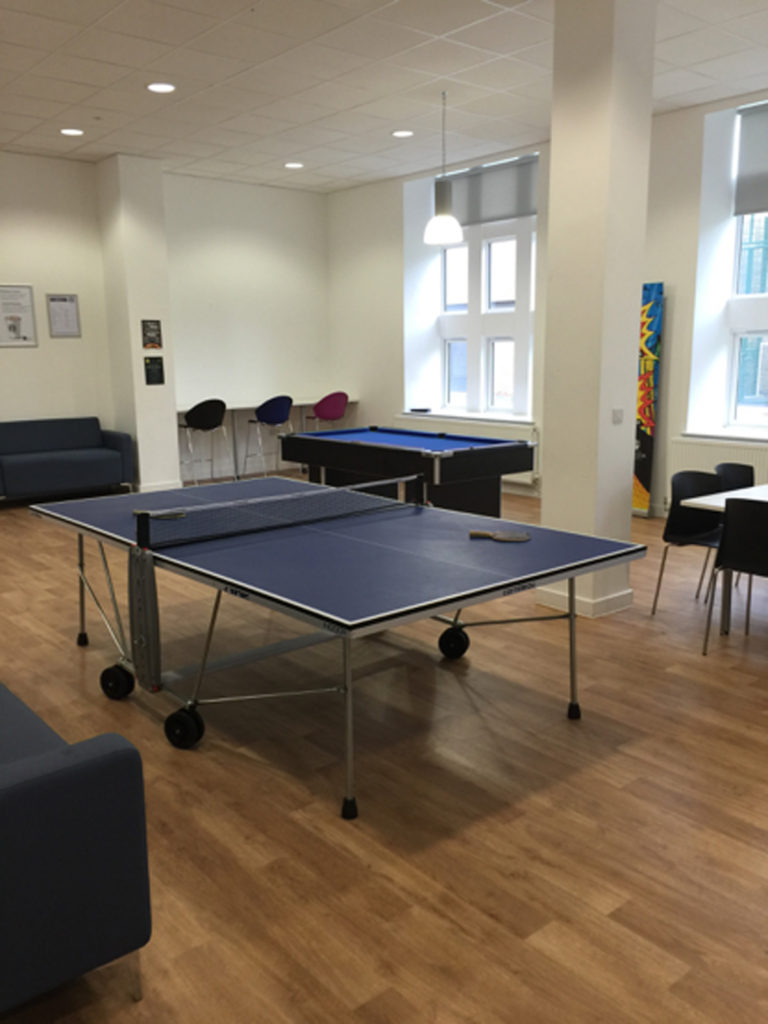 We wanted to create a look which I called 'soft industrial'.  Industrial features are made for large spaces so this was an obvious choice, but I wanted some soft elements too so that it was cosy and inviting – I took my main inspiration from gentlemen's clubs and old libraries.
I chose mock concrete wallpaper which had a pinky warm hue to offset some of the coldness of the metal used in the industrial lights and the table legs.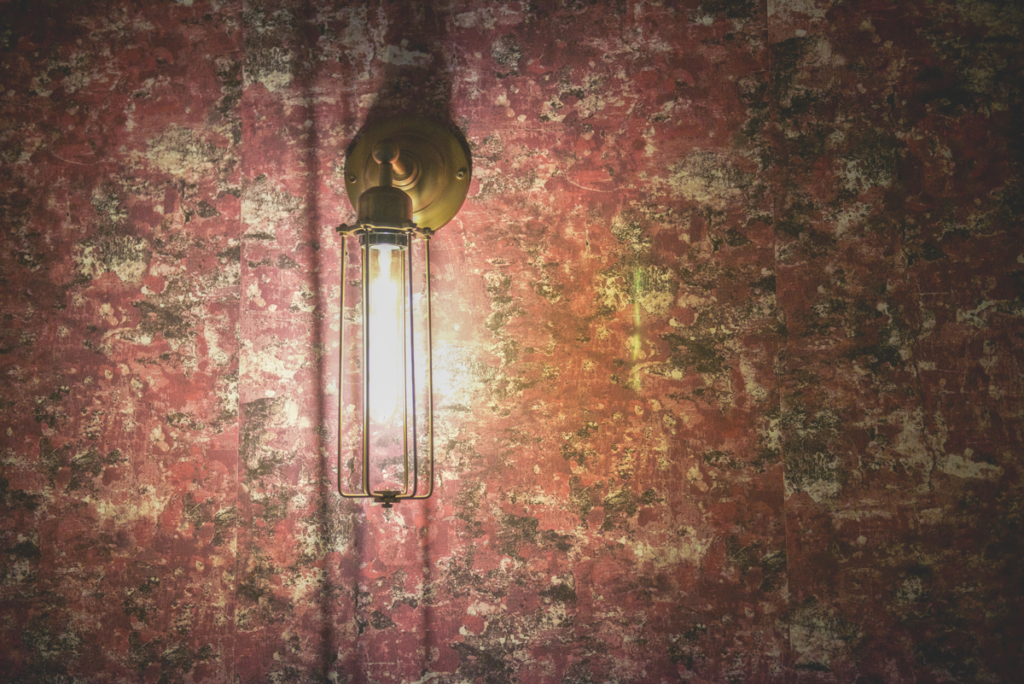 Its easy for corporate spaces to look generic or overly matched and this can come in part from using off the peg furniture so I sourced original 1950's German cocktail chairs and had them re-upholstered in 3 different fabrics – I think this keeps the look unique, adds a retro flavour, and adds some charm as every chair is different and gives a more homely and collected feel.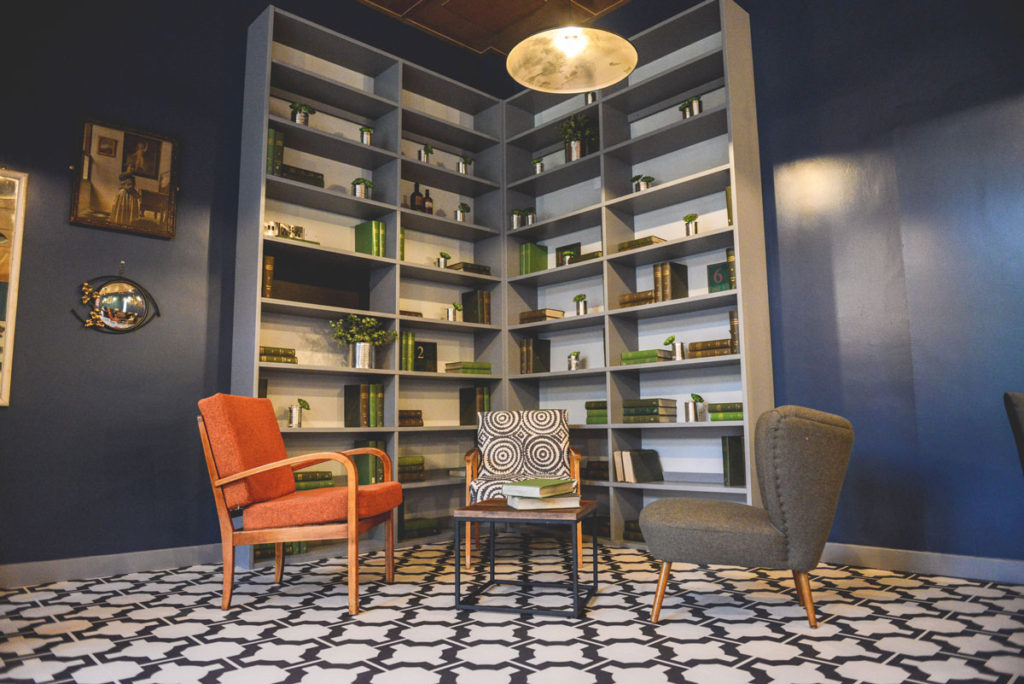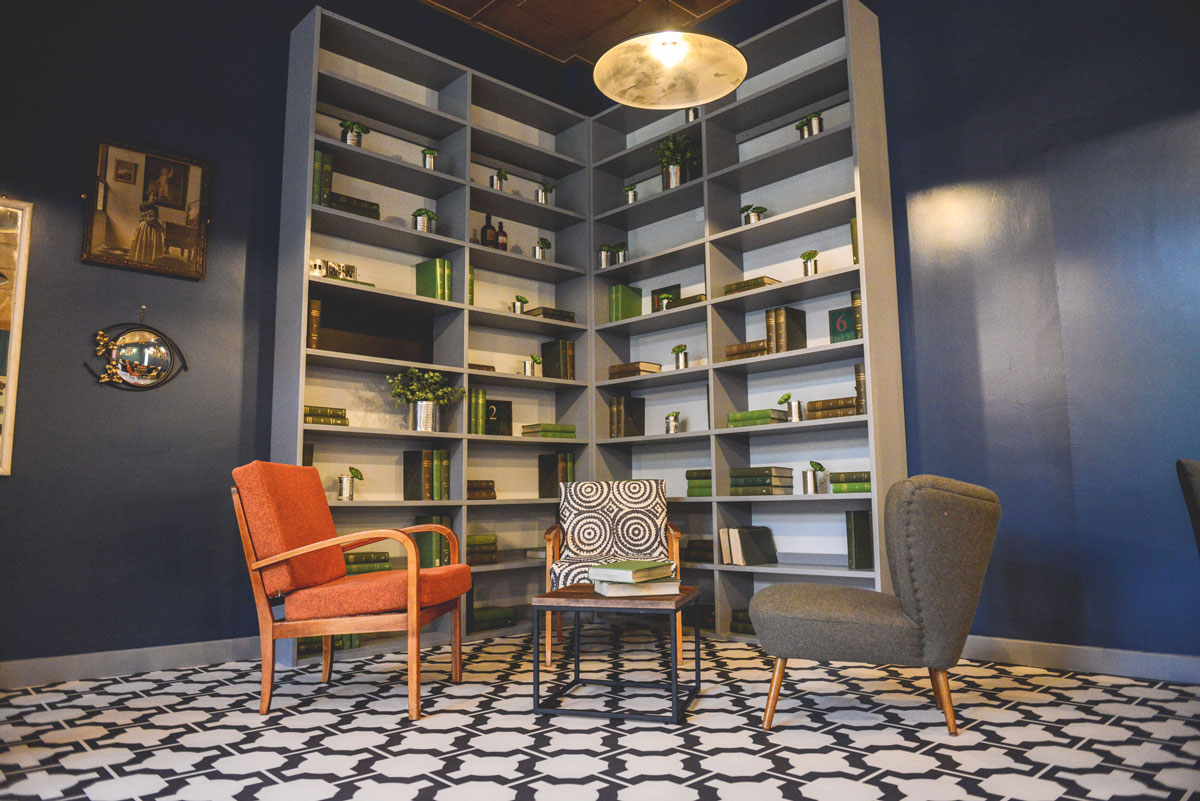 My biggest challenge was the ceiling – see the first picture – this was the element that kept me awake at night.  It was an office style tiled ceiling and the University needed to keep this access to services above.  Re-plastering the ceiling would have been prohibitively expensive and stopped access.  I spent hours researching ceiling options, pricing up lovely but expensive replacement wooden ceiling tiles and talking to technical departments across the country.  In 5 minutes of chatting to the contractors we came up with a great solution.  Fireproofed plywood fixed to the ceiling grid and strips of more ply overlaid on top gave the resulting panelled look.  We also put access panels in. I love this solution, ply is cheap and warm and gives a stately look to the refurbishment  – fitting to the size of the space.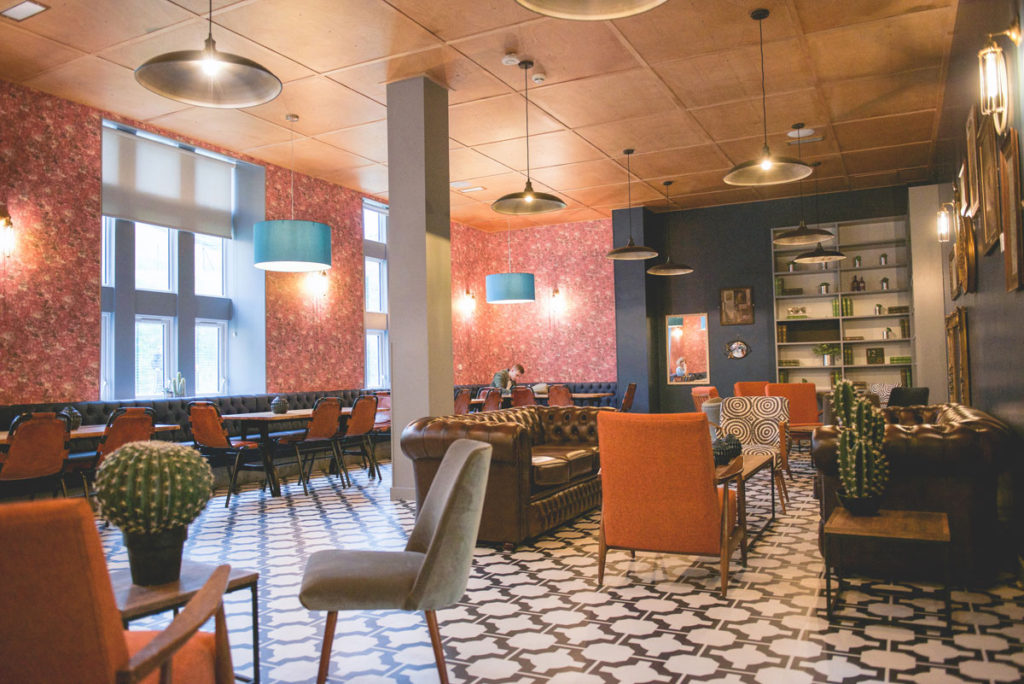 For the floor I wanted the grandeur of victorian tiles but without the coldness and that horrible scraping noise every time someone moved a chair.  These luxury vinyl tiles from Harvey Maria by Neisha Crossland were a great solution.  They feel warm and quiet and understated. Everyone comments on them as they are somewhat unexpected.  Vinyl is well and truly back! 
To see the resulting pictures goto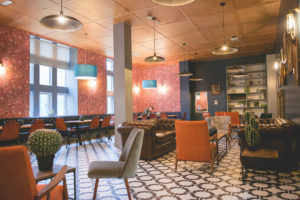 Do let us know your thoughts on anything in this blog, we love hearing from you.

Mairead